2016 / PERSPECTIVES FILM FESTIVAL
Perspectives Film Festival – Breakthroughs in Cinema is an annual film festival practicum course run by the Wee Kim Wee School of Communication and Information and organised by undergraduates from Nanyang Technological University.
Festival Management Head for Perspective Film Festival 2016.
2014 - 2015 / NTU HALL ONE'S WEB DESIGN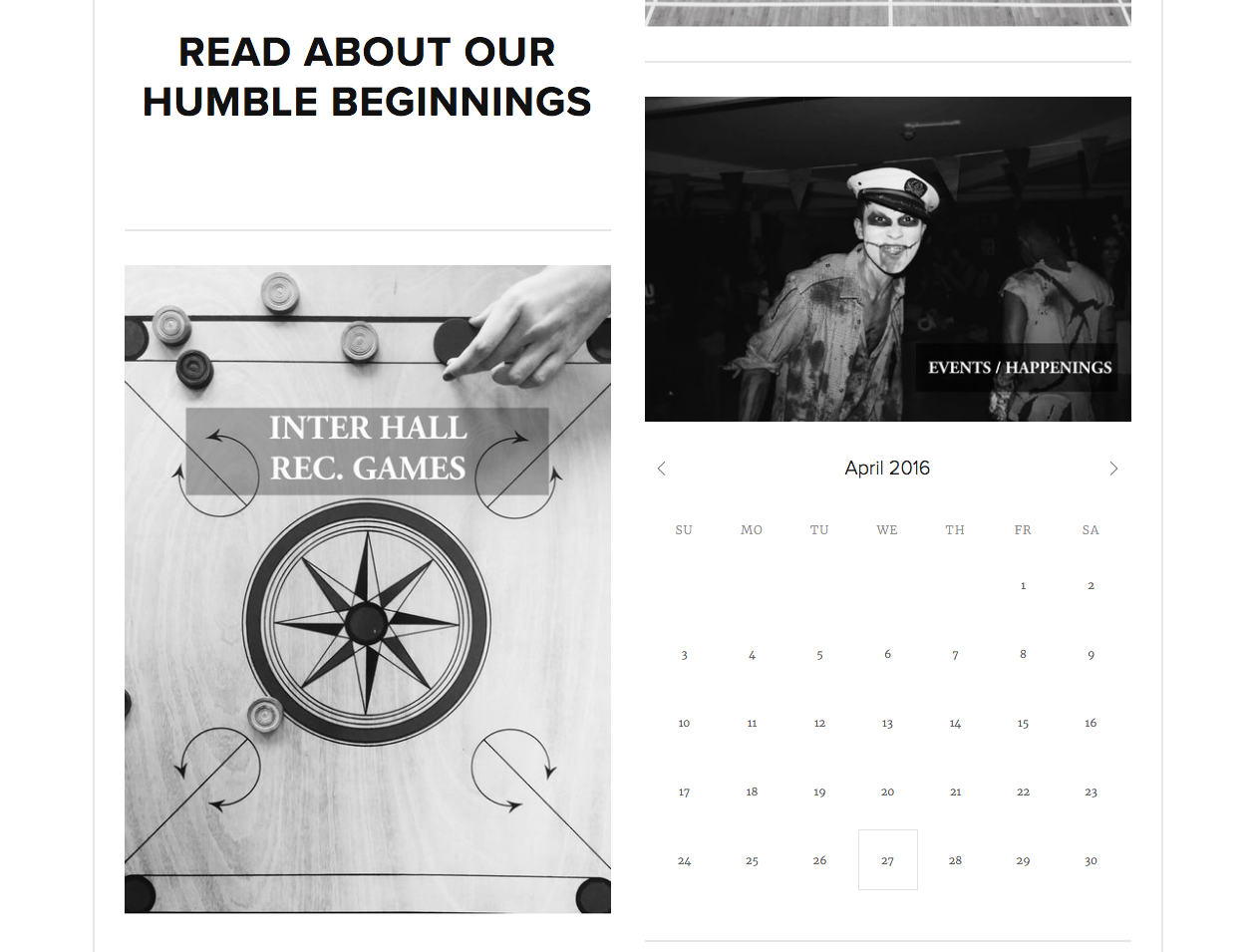 2015 / Transformation : Obscured x ________
Artist(s)'s interpretation(s) of Obscured's monthly theme.
Janurary 2015 - Obscured x Jarnxr on SPACES
February 2015 - Obscured x LimXingZhiJoel on FUTURE
March 2015 - Obscured x Lai Wei Min on THOUGHTS
2014 / @knowsomeONE
HALL ONE'S 33RD JUNIOR COMMON ROOM PUBLICITY INITIATIVE
@knowsomeONE, an appropriation of Humans of New York is a new initiative by the JCRC publicity team. It is dedicated to helping Hall One residents get to know each other better.
2014 / @HALLONE33RDJCRC
HALL ONE'S 33RD JUNIOR COMMON ROOM COMMITTEE PORTFOLIO
Canvas is a page dedicated, with careful curation, to creative work based on a particular theme or idea. Silent Night - Inaugurating our Canvas page is a series of carefully curated selection of local works that celebrate Christmas' spirit of love.
2013 / OBSCURED X THE VAULT - EXPOSED
A quiet party + art exhibition to celebrate Obscured's relaunch.
Beyond functions as Obscured's submission & suggestion page, throwing the role of curator to anybody with keen eyes, who may submit or suggest art works on behalf of artists whom they feel have been hidden under a blanket of obscurity.
Founder & Director of Obscured.sg.
We scavenge and curate homegrown works from aspiring artists and dreamers alike.